Testimonials
So I ordered cookies to gift to _____ daycare teachers'. Dropped him off today and was told by both that the cookies are "the best cookies they had ever had!"
Ordered cookies for coworkers and we literally all agree that they have to have some kind of crack in them because they were finished in a matter of hours.
Also, just how much meth do you put in your toffee? Asking for a friend who ate the entire bag today...
I ordered the bourbon caramels and the drunken peanut brittle and they are so freakin delicious! The caramels are so buttery and the brittle has the perfect crunch! I'll definitely be ordering again.
I sat on the couch and ate the whole box by myself Lol. It's so good! I'll be ordering more for sure! Thank you! 😋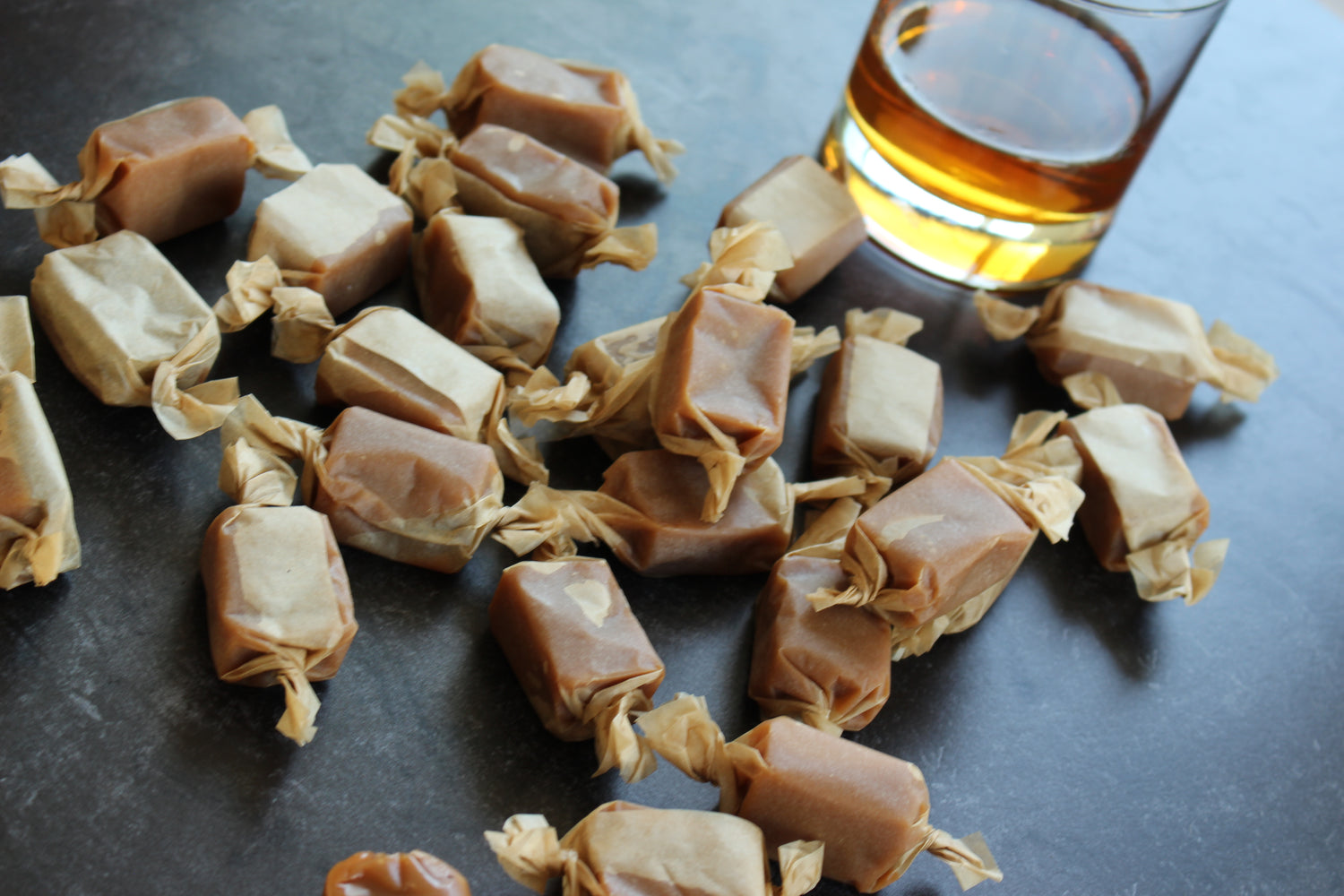 OUR LEGACY
The Story Goes Like This…
During the 1600's the Robbins Clan was shipped from England to the United States for being thieves and outlaws. They landed in the Bayous of what is now known as Louisiana and were dispersed throughout to build the United States for England. Centuries later in the great state of Texas – where bootlegging was common – you paid to see the "pig on the farm" and were served some bootlegged white lightning. We called that a BLIND PIG.
Our roots run deep and are rich with prohibition era history. Fast forward to modern day California and we are following the footsteps of our ancestors. We have perfected alcohol infused confections – we still use the pig as a symbol of our history – except you won't be jailed for enjoying our craftsmanship. Without question, we have always been urban pioneers and outlaws – so come join our legacy and be an outlaw, too.
Authentically Made - Defiantly Different™